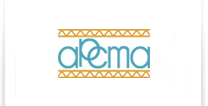 Packaging Exhibition " Corrupack Summit 2013" from 5th to 8th July 2013, at Hitex, Hyderabad.

International Corrupack Conclave 2013. Theme – "Retail Ready Corrugated Packaging – The Evolving Scenario" on 6th July , 2013 at Hotel Novotel , Hyderabad.
ABOUT APCMA


Andhra Pradesh Corrugated Box Manufacturers' Assocation (APCMA) is the apex body of Andhra pradesh's corrugated packaging industry with a membership of over 100 corrugated box manufacturers.

APCMA is regarded as one of the most active and well organized trade bodies in the region. APCMA is affiliated to The Federation of Corrugated Box Manufacturers (FCBM) of India is the apex body of India's corrugated packaging industry with a membership of over 2000 corrugated box manufacturers.

Established in 1968, Over the years, APCMA has significantly expanded its scope.

Its aims include:

Represent and safeguard the interests of the industry.
Explore and create new markets for the corrugated boxes.
Create awareness on the advantages of corrugated boxes as a means of packaging.
Training and education programmes to ensure improvement and up-gradation in technical skills.
Setting up testing laboratories equipped with sophisticated equipments, which aim to increase standardization across the industry and thus improve quality.
Organize packaging exhibitions, which are ideal platforms for display and demonstration of designs and technology in the industry.
Participating in National and International conferences, exhibitions, seminars through FCBM and benefiting from the mutual exchange of views and information on the latest trends in corrugation technology.
Maintaining close interaction with Kraft paper mills and machinery manufacturers, and others to upgrade the technology.
Complementing FCBM in running various cells concerning R&D, market development, encroachment etc.
Provide a common forum for the entire corrugated industry to promote exchange of ideas in all areas of interest.
Take up research and development activities to continuously upgrade the technology and skills required to grow and compete.
Promote a fraternal feeling amongst members of the industry.